Meteoric Rise of Vijay Anandhan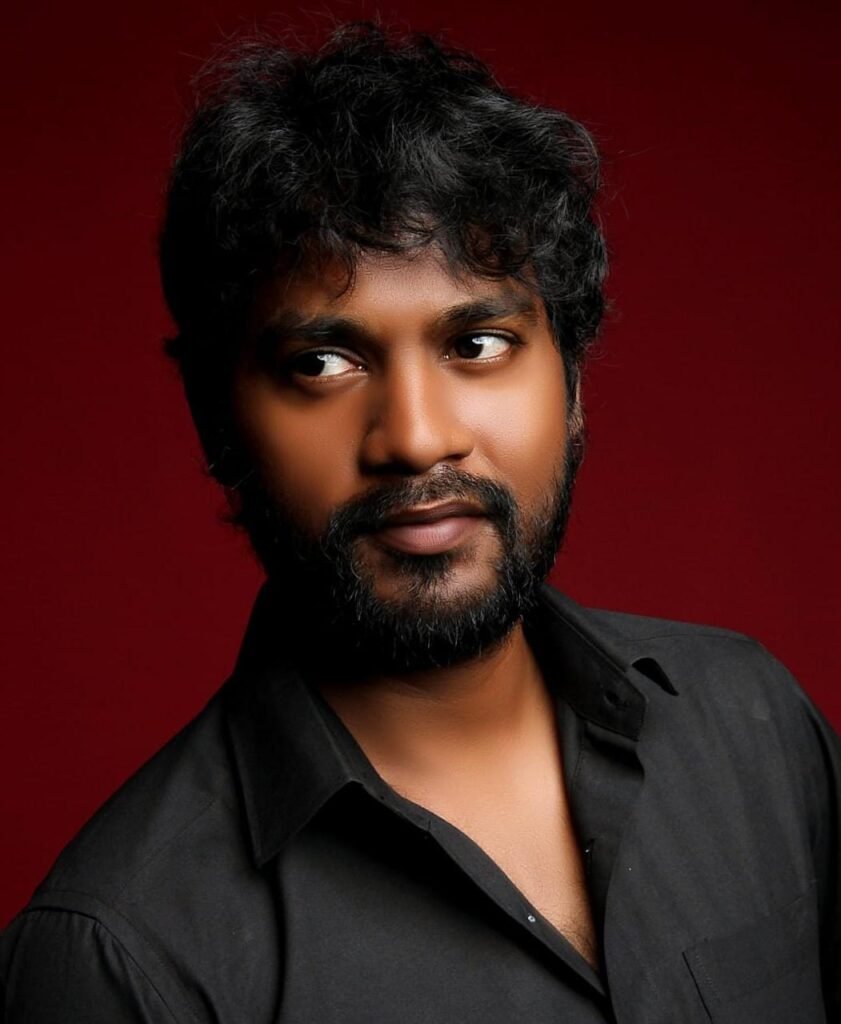 In the realm of Tamil cinema, there are certain individuals who possess the talent, passion, and versatility to make a lasting impact on the industry. One such remarkable personality is Vijay Anandhan. Born on November 4, 1990, in Vyasarpadi, Chennai, Tamil Nadu, India, Vijay has emerged as a multitalented artist, making his mark as a director, actor, cinematographer, film editor, and more. With a Bachelor's degree in History from the esteemed University of Madras, Vijay Anandhan has been captivating audiences with his exceptional skills since 2013. In this article, we will explore the journey of Vijay Anandhan, highlighting his achievements, notable roles, and his recent success in the film "Kudimahaan," directed by N Prakash.
Vijay Anandhan hails from a modest background, born to Vijayan and Tamilselvi. Growing up in Chennai, he discovered his love for the arts at a young age. Despite facing several challenges, Vijay pursued his education diligently and graduated with a Bachelor's degree in History from the University of Madras. His educational background not only equipped him with a deep understanding of the world but also instilled in him a sense of storytelling, a crucial element in his future endeavors.
Breakthrough in the Television Industry:
In 2013, Vijay Anandhan embarked on his journey in the entertainment industry. His first notable breakthrough came in 2019 when he played the lead character Selvan in the short film "Ponniyin Selvan." Directed by Prakash and featured as part of the television show Naalaya Iyakkunar for Kalaignar TV, the short film propelled Vijay to new heights of popularity. Under the critical gaze of esteemed directors Vetrimaran and Prabu Solomon, his exceptional portrayal left an indelible mark on the audience.
Venturing into the World of Cinema:
Vijay Anandhan's talent was soon recognized beyond the television realm. In the same year, he made his debut in Tamil cinema with the film "Hero," directed by the renowned filmmaker PS Mithran. Sharing the screen with the charismatic actor Sivakarthikeyan, Vijay showcased his acting prowess and left the audience yearning for more. His ability to bring depth and authenticity to his characters earned him praise from critics and viewers alike.
The Role of Saravanan in "Kudimahaan":
Fast forward to 2023, Vijay Anandhan continued his journey with the film "Kudimahaan," directed by N Prakash. In this movie, he portrayed the role of Saravanan, the loyal friend of the protagonist. With his natural charisma and impeccable acting skills, Vijay captivated the audience once again. His ability to seamlessly blend into the character and bring it to life demonstrated his versatility as an actor.
Looking Ahead:
Vijay Anandhan's career trajectory is undoubtedly on an upward trajectory. With his dedication, passion, and talent, he has firmly established himself as a force to be reckoned with in the Tamil film industry. Audiences eagerly anticipate his future projects, excited to witness his transformative performances and the magic he brings to the silver screen.
Vijay Anandhan's success can be attributed not only to his talent but also to his relentless pursuit of excellence. He approaches each project with a meticulous eye for detail, whether he's behind the camera as a cinematographer or editing scenes to perfection. This dedication to his craft has earned him the respect of his peers and industry professionals, further cementing his position as a rising star in Tamil cinema. As he continues to explore new avenues and take on diverse roles, Vijay Anandhan is poised to leave an indelible mark on the world of entertainment.