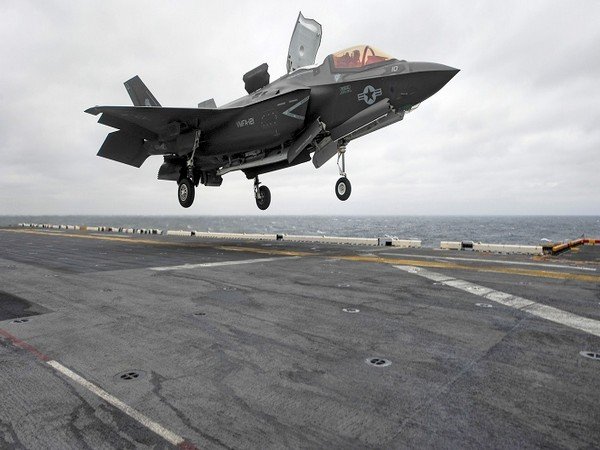 A dramatic incident unfolded on Sunday as a US Marine Corps F-35 Lightning II fighter jet went missing in South Carolina following a mid-flight emergency. The pilot, in a fortunate turn of events, safely ejected from the aircraft, leaving military officials searching for the multimillion-dollar plane, according to a report by The Guardian.
Military authorities revealed that the Marine Corps pilot ejected from the F-35 over North Charleston on Sunday afternoon, citing a "mishap" as the cause of the emergency. In a coordinated effort with federal aviation regulators, base authorities initiated a search operation in the vicinity of two lakes located north of the city of Charleston.
Joint Base Charleston, a prominent military installation in the area, issued a plea to local residents for assistance in locating the missing F-35. Their statement on social media read, "If you have any information that may help our recovery teams locate the F-35, please call the Base Defense Operations Center."
The disappearance of such a high-value asset has raised eyebrows, with some expressing astonishment and concern. Local congresswoman Nancy Mace, via a post on social media, remarked, "Now that I got that out of the way. How in the hell do you lose an F-35? How is there not a tracking device, and we're asking the public to what, find a jet and turn it in?"
The F-35 Lightning II fighter jets, manufactured by Lockheed Martin, are renowned for their advanced technology and capability. They come with a hefty price tag, each aircraft costing approximately $80 million, as reported by AFP.
As the search intensifies for the missing F-35, questions linger about the circumstances surrounding its disappearance and the efforts underway to recover this vital military asset.
Sources By Agencies