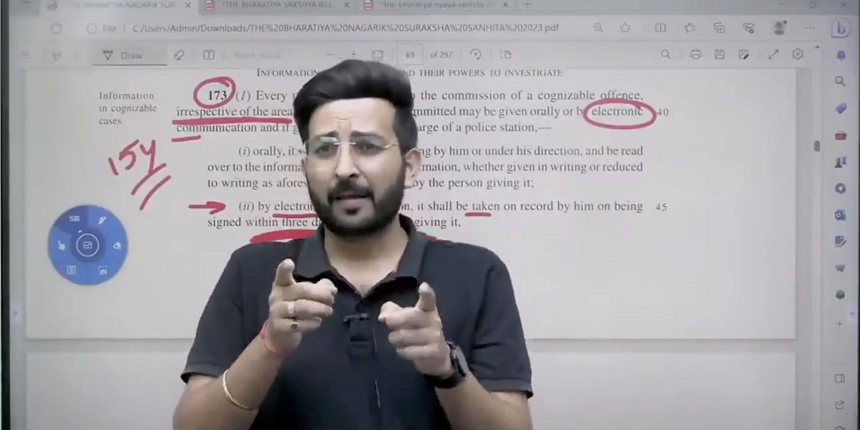 Edtech platform Unacademy has terminated the employment of Karan Sangwan, a teacher who encouraged students to vote for educated candidates in a controversial video. The company cited a breach of its Code of Conduct as the reason for his dismissal, asserting that classrooms are not venues for expressing personal opinions. The incident has sparked debate, with Delhi Chief Minister Arvind Kejriwal questioning whether advocating for educated candidates constitutes a crime.
Karan Sangwan, an educator associated with Unacademy, was removed from his position after he urged his students in a video to consider voting for educated candidates in the future. Unacademy co-founder Roman Saini clarified that Sangwan's actions were deemed a breach of his contract, leading to his termination from the platform. Saini reiterated Unacademy's commitment to imparting quality education while upholding its Code of Conduct to ensure unbiased learning experiences for students.
In the video mentioned by Sangwan, he made an appeal to students to choose educated candidates during elections. The video went viral and triggered a range of reactions. Delhi Chief Minister Arvind Kejriwal weighed in, questioning whether urging people to vote for educated individuals should be considered a crime. Kejriwal emphasized the significance of educated representatives in an era driven by science and technology.
Arvind Kejriwal expressed his perspective on social media, defending the idea that public representatives should not be illiterate in an age dominated by advancements in science and technology. Meanwhile, Y Sathish Reddy, Chairman of Telangana State Renewable Energy Development Corporation, criticized Unacademy's decision to suspend Sangwan. Reddy opined that the teacher's request not to vote for illiterate candidates did not warrant such a drastic action.
Karan Sangwan has taken to his own YouTube channel to address the controversy and has announced plans to share further details on August 19. As the incident raises questions about the boundaries between personal opinions and educational platforms, it also underscores the importance of responsible discourse in the education sector.
Sources By Agencies