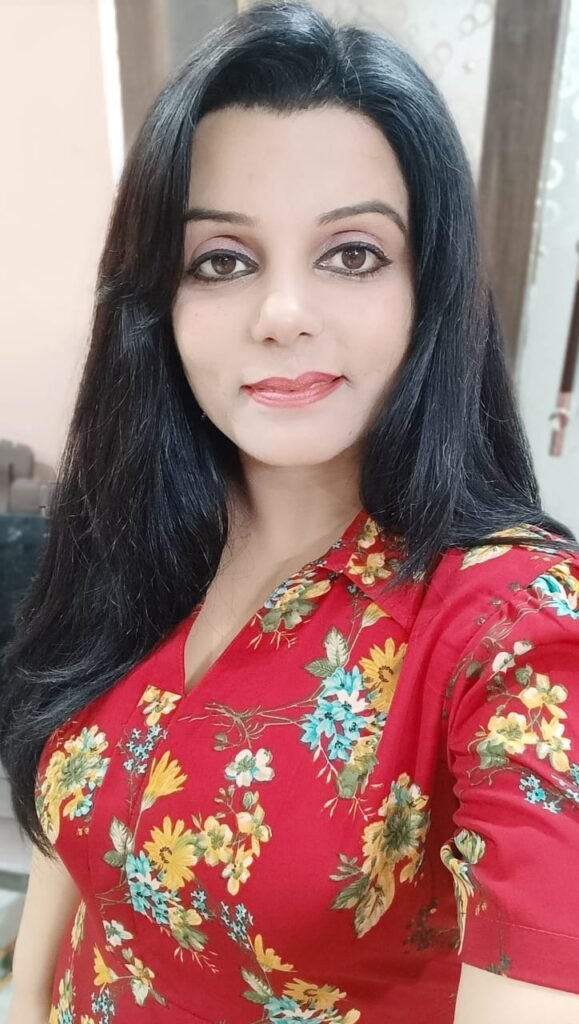 Tanu Grover, a highly esteemed author, poet, happiness mentor, and educator, has captivated readers once again with the launch of her two compelling books, "IS LOVE A SIN?" by Petals Publishers and "DIL-E-DAASTAAN" by Evincepub Publishers. The works delve into the complexities of love, heartbreak, and the emotions that resonate deep within the human heart.
"Is Love a Sin?" revolves around the poignant story of Rebecca Levison, who must confront her unrequited love for her best friend, Edward Pearson. Despite breaking her heart, Edward's love continues to burn within her. Unable to forget him, Rebecca chooses to marry another man, Oliver Blanchett, at her father's behest. Determined to live a content life with her family, she severs all ties with Edward. However, fate has other plans when they unexpectedly cross paths eleven years later, igniting a series of events that challenge the boundaries of love and loyalty.
The novel explores the complexities of human emotions, delving into themes of love, heartbreak, sacrifice, and the resilience of the human spirit. Tanu Grover skillfully weaves a narrative that tugs at the heartstrings, leaving readers immersed in a world of emotions.
On the other hand, "DIL-E-DAASTAAN" is a soul-stirring Hindi shayari book that serves as an emotional outlet for those who have experienced the pangs of unrequited love. The collection of love shayaris portrays the unyielding love of a girl for her lover, even in the face of unreciprocated feelings. Each shayari echoes the sentiments of heartbroken individuals, giving voice to their emotions and offering solace in shared experiences.
Beautifully illustrated and filled with heartfelt verses, "DIL-E-DAASTAAN" speaks to the hearts of readers, transcending language barriers to touch their souls. The book embraces moments of happiness, sadness, and eternal love, reflecting the journey of every heart that has loved deeply. Both books of Tanu have garnered praise for their emotional depth and touching narratives. Her talent for evoking raw emotions through her words has struck a chord with readers, making her a sought-after author in the realm of heart-warming literature.
As readers immerse themselves in the tender emotions of "IS LOVE A SIN?" and "DIL-E-DAASTAAN," Tanu Grover continues to leave a profound impact on the hearts of her audience. Her latest releases not only showcase her literary prowess but also offer solace and companionship to those who have experienced the joys and trials of love.
With these two remarkable books, Tanu Grover once again reaffirms her position as an influential author who skillfully weaves tales of love, hope, and the resilience of the human spirit, captivating readers with her emotional storytelling.
The launch event for Tanu Grover's books, "IS LOVE A SIN?" and "DIL-E-DAASTAAN," was a resounding success, attracting literature enthusiasts, fans, and fellow authors from various walks of life. The event took place in a warm and intimate setting, allowing attendees to connect with the author personally and delve deeper into the emotions that inspired her works.
During the book launch, Tanu Grover shared heartfelt anecdotes about her writing journey, the inspiration behind her novels, and the creative process that brought the stories to life. She spoke passionately about the power of literature to touch hearts and transcend cultural boundaries, emphasizing the universal nature of love and heartbreak that resonates with readers worldwide.
Attendees were moved by Tanu's eloquence as she read select excerpts from "IS LOVE A SIN?" and shared some of her most profound love verses from "DIL-E-DAASTAAN." Her words struck a chord with the audience, evoking emotions and memories of their own experiences with love and loss.
The Q&A session that followed allowed attendees to engage with the author directly, asking insightful questions about her writing style, her connection with the characters, and the underlying themes explored in the books. Tanu graciously answered each question, providing deeper insights into the emotions and motivations that shaped her narratives.
Guests were thrilled to receive autographed copies of the books, cherishing the opportunity to take home a piece of Tanu Grover's literary magic. Many expressed their eagerness to share both the wonderful books with friends and family, confident that the stories would touch their hearts as profoundly as they did theirs.
As the event concluded, the heartfelt applause and glowing reviews from attendees underscored the impact of Tanu Grover's writing on their hearts and minds. Her books not only resonate with readers on a personal level but also serve as a reminder of the power of literature to heal, inspire, and connect.
Following the successful launch, Tanu Grover continues to receive praise and recognition for her work. Her books have found their way into the hands of readers across the globe, touching lives and evoking a renewed appreciation for the complexities of love and the resilience of the human spirit.
With her exceptional talent for crafting stories that resonate with readers of all backgrounds, Tanu Grover remains an influential figure in the literary world. Her dedication to exploring the depths of human emotions through her writing has earned her a devoted following and the admiration of peers and readers alike.
As readers immerse themselves in the captivating narratives of "IS LOVE A SIN?" and find solace in the heartfelt verses of "DIL-E-DAASTAAN," Tanu Grover's words continue to create ripples of emotion that extend far beyond the pages of her books. Her stories serve as a testament to the power of love, compassion, and the enduring beauty of literature in capturing the essence of the human experience.