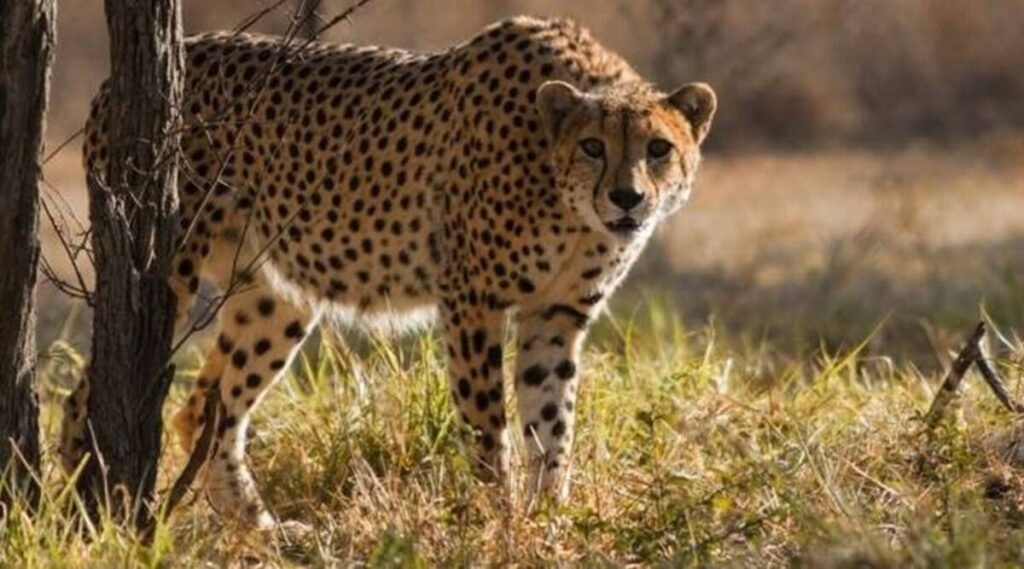 In a disheartening development, another African cheetah has died at Madhya Pradesh's Kuno National Park (KNP) on Tuesday, marking the seventh feline fatality in just four months. The male cheetah named Tejas, brought from South Africa as part of the ambitious reintroduction program, succumbed to suspected infighting. This recent loss deals a significant blow to the program launched with great enthusiasm in September last year.
Tejas, approximately four years old, was housed in an enclosure at KNP when the incident occurred. The death follows the release of two male cheetahs into the wild at the park just a day prior. The monitoring team discovered injury marks on Tejas' neck, prompting the involvement of veterinarians. However, by the time the team reached the enclosure, the cheetah had already passed away.
Authorities have initiated an investigation into the cause of death, with the post-mortem report expected to provide further insights. This unfortunate event adds to the series of cheetah fatalities at KNP, including three cubs born to Namibian cheetah 'Jwala' who died due to dehydration and weakness in May.
The reintroduction program, aimed at restoring the cheetah population, began with the release of eight Namibian cheetahs (five females and three males) into enclosures at KNP in September 2022. However, subsequent setbacks have plagued the initiative. Cheetah Sasha passed away from a kidney-related ailment on March 27, followed by the death of Uday from South Africa on April 13. Daksha, another cheetah from South Africa, lost her life due to injuries sustained during a violent interaction with a male feline during a mating attempt on May 9.
With Tejas' demise, the total count of cheetahs in the national park has now dropped to 17 out of the initial 24 that were brought in, including those born at KNP. The reintroduction program aims to reverse the extinction of cheetahs in India, a status they were given in 1952 after the last cheetah was hunted in the present-day Chhattisgarh district of Korea in 1947.
The continuous losses highlight the challenges involved in reintroducing cheetahs to their natural habitat. Conservationists and wildlife officials face the daunting task of addressing issues related to infighting, health concerns, and ensuring the well-being of these magnificent animals.
As authorities await the results of the investigation, efforts will be intensified to safeguard the remaining cheetahs at Kuno National Park and address any underlying issues to prevent further fatalities. The preservation of these iconic creatures remains a priority in the ongoing conservation efforts in India.
Sources By Agencies