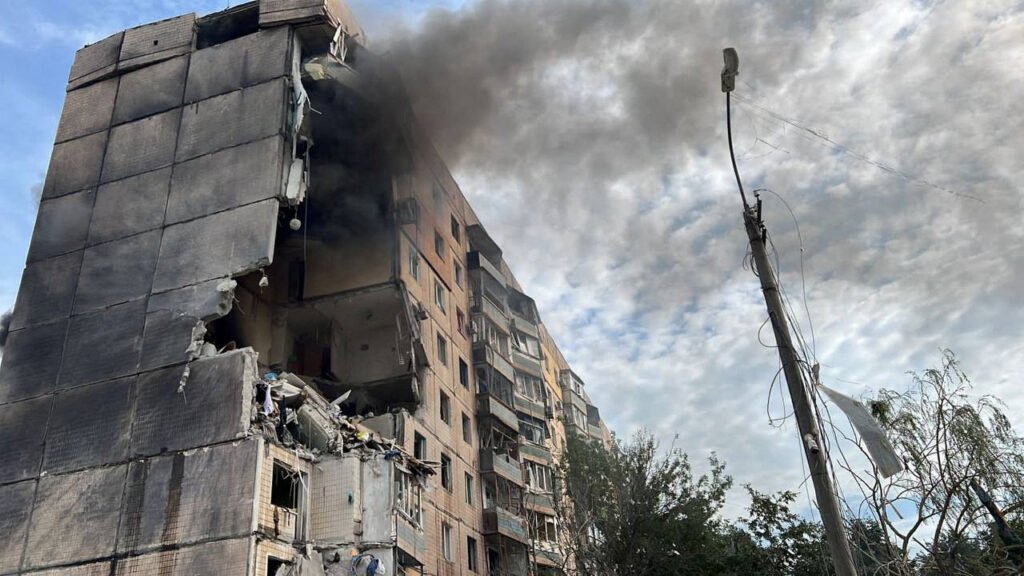 On Monday morning, a Russian missile strike hit the southern Ukrainian city of Kryvyi Rih, according to a statement from the Ukrainian interior ministry. An unconfirmed video of the incident has been circulating on social networks, showing a significant hole in the side of a nine-storey building, with a fire raging inside.
As of now, there are no immediate reports of casualties, but the situation is still unfolding, and authorities are likely to assess the full extent of the damage and potential human toll. The attack has raised concerns about the safety and security of civilians in the region amid the ongoing conflict.
Kryvyi Rih is a major industrial city in Ukraine and has been one of the areas experiencing heightened tensions and violence due to the ongoing Russian invasion. The incident underscores the severity of the situation and the continued risk to civilian lives and infrastructure.
International attention remains focused on the evolving situation in Ukraine, with global leaders expressing deep concern over the escalating conflict. The missile strike in Kryvyi Rih adds to the urgency for a peaceful resolution and underscores the need for an immediate cessation of hostilities to protect civilian lives and prevent further destruction.
Authorities in both Ukraine and Russia are closely monitoring the situation, and updates will likely be provided as the situation develops. In the meantime, the international community is closely watching events in Ukraine and expressing solidarity with the Ukrainian people during this challenging time.
Sources By Agencies