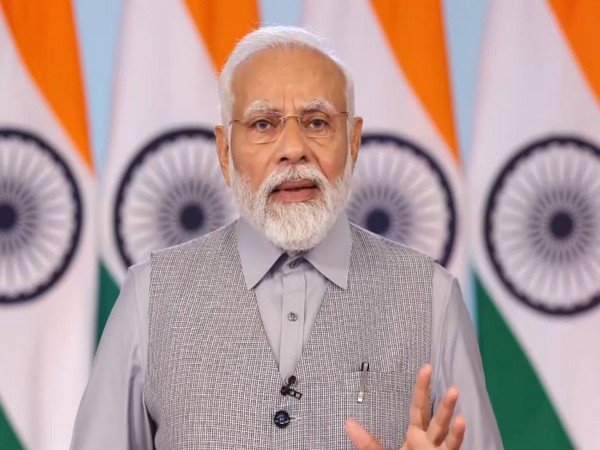 As the political landscape in India heats up ahead of the 2024 Lok Sabha elections, Prime Minister Narendra Modi is gearing up to lead the preparations of the National Democratic Alliance (NDA) through a series of meetings with NDA MPs. These meetings, set to take place between July 31 and August 10, will play a crucial role in charting the alliance's path for the upcoming electoral battle.
In a recent meeting held in the national capital, BJP leaders formed ten groups of NDA MPs with a primary focus on discussing and deliberating on the programs and strategies for the 2024 general election, according to party sources. The objective behind creating these groups is to foster greater synergy in the poll efforts of NDA constituents, ensuring a united front in the election process.
A source shared that each group's meetings will be chaired by Prime Minister Modi himself, emphasizing the significance of the discussions in shaping the alliance's roadmap. The initial meetings will include MPs from Uttar Pradesh, West Bengal, Jharkhand, and Odisha.
In addition to charting election strategies, the NDA will also celebrate its 25th anniversary, an occasion to reinforce the alliance's unity and set the narrative for the forthcoming poll battle.
The BJP leadership has entrusted union ministers Nitin Gadkari, Amit Shah, Rajnath Singh, and BJP chief JP Nadda with the responsibility of coordinating with NDA leaders. Four other leaders, including Bhupendra Yadav, Sarbananda Sonowal, Tarun Chugh, and Rituraj, have been assigned the responsibility of overseeing NDA programs, with Pralhad Patel, Arjun Ram Meghwal, and V. Muraleedharan also associated with them.
This initiative marks the first time that the leaders of the NDA alliance will have region-wise deliberations, an effort aimed at fine-tuning their electoral strategies based on regional dynamics.
The BJP's ambitious plan aims to secure a 50% vote share in the Lok Sabha election in collaboration with its allies. The party leadership has identified 160 relatively weaker constituencies and is making extra efforts to enhance its prospects in these areas.
With the opposition parties presenting a united front, the NDA, led by the Bharatiya Janata Party (BJP), held a mega meeting on July 18 to strategize and strengthen their political stance. The BJP-led NDA currently consists of 38 parties, and the upcoming meetings are expected to forge a collective vision for the coalition as they move closer to the 2024 electoral challenge.
Sources By Agencies