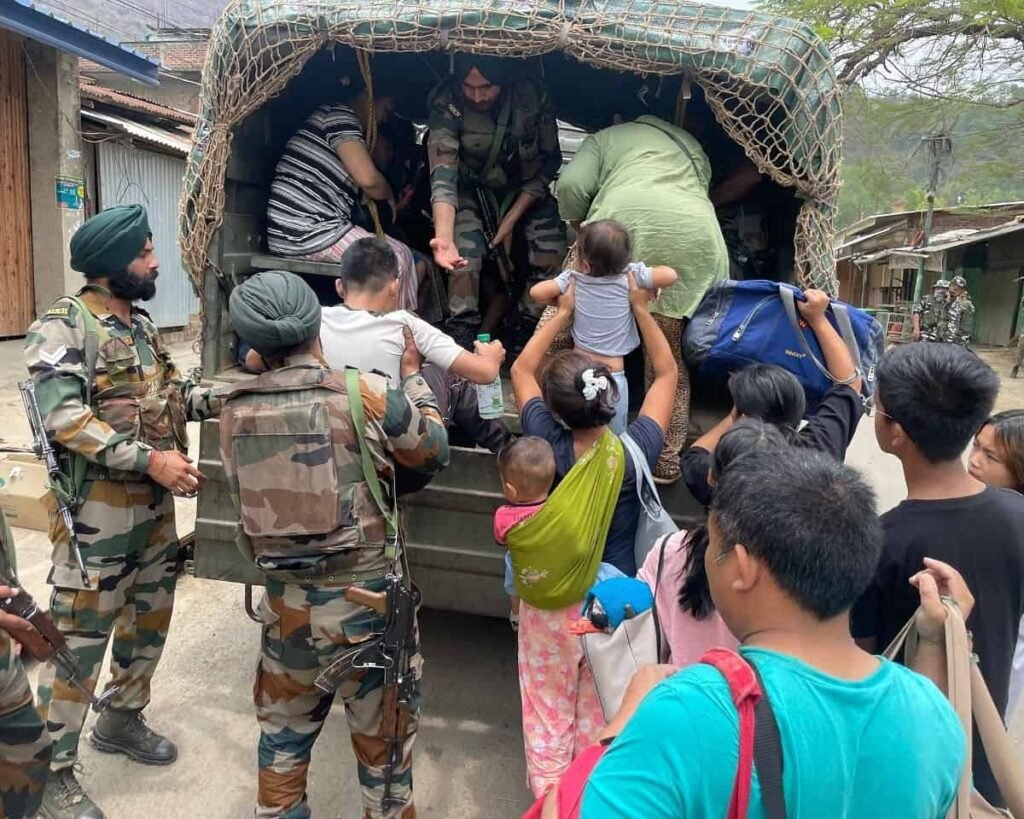 More than 200 Indian citizens, belonging to the Meitei community, who had sought refuge in Myanmar due to ethnic conflict in Manipur, have returned to India under the protective vigil of the Indian Army. After spending approximately three months across the border, the returnees were received at the violence-affected town of Moreh, located 110 km south of Imphal, by teams led by commandants from the Assam Rifles and Gorkha Regiment.
The citizens had sought safety in the Tamu area of Myanmar's Sagaing division on May 3, following violent turmoil in Manipur. This strife had prompted residents of Moreh's ward number 4 Premnagar to cross the Indo-Myanmar international border and take refuge in Myanmar. The returning Meitei individuals were welcomed back by the Indian Army at the border gates, ensuring their safe passage back to Indian territory.
Expressing his gratitude, Manipur Chief Minister N Biren Singh took to social media on Friday night, stating, "Relief and gratitude as 212 fellow Indian citizens (all Meiteis) who sought safety across the Myanmar border post the May 3rd unrest in Moreh town of Manipur, are now safely back on Indian soil. A big shout-out to the Indian Army for their dedication in bringing them home. Sincere gratitude to GOC Eastern Command, Lt Gen. RP Kalita, GOC 3 Corp, Lt Gen. HS Sahi and CO of 5 AR, Col. Rahul Jain for their unwavering service."
The returnees had been residing in the neighboring land since their displacement, prompted by the outbreak of violence. Union Minister of State for External Affairs, Rajkumar Ranjan Singh, had taken note of the situation upon receiving a letter from MSME National Board Member Robin Blackei, advocating for their safety and security. Responding to this concern, Singh had assured necessary actions were being taken, stating, "I am informed that arrangements for basic food and medication are being made. Rest assured I will continue to monitor the situation closely."
The ethnic violence between Kuki and Meitei communities that gripped Manipur in the early days of May resulted in the loss of approximately 150 lives, the displacement of nearly 50,000 people, and the destruction of numerous villages and localities. The recent return of Meitei citizens signifies a step towards stability and resolution in the region.
Sources By Agencies