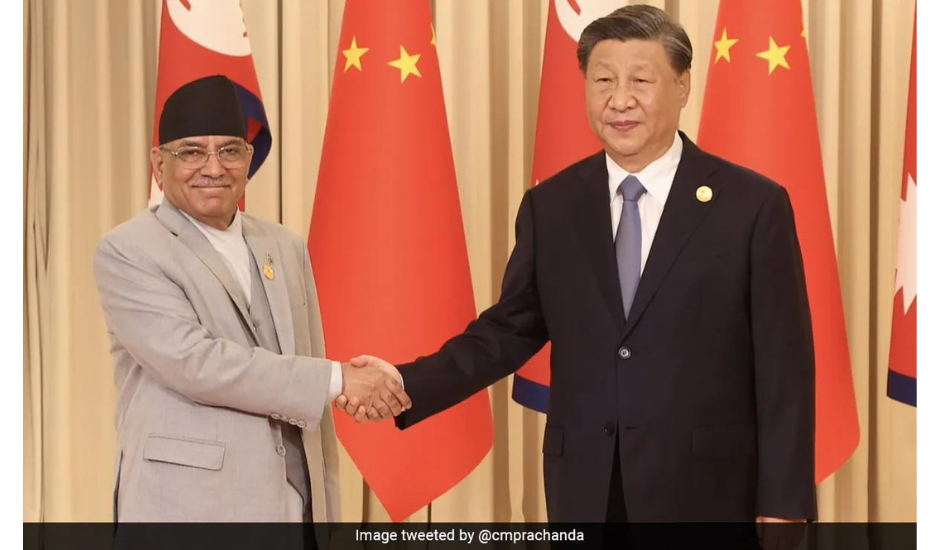 In a significant move aimed at bolstering bilateral cooperation, Nepal and China have signed a total of 12 agreements, including seven Memorandums of Understanding (MoUs). These agreements encompass various sectors, such as trade, road connectivity, digital economy, agriculture, and more. The signing ceremony took place following extensive discussions between Nepal's Prime Minister, Pushpa Kamal Dahal, commonly known as "Prachanda," and China's Premier, Li Qiang, in Beijing.
The talks between the two leaders covered a wide range of subjects, and they jointly expressed their satisfaction over the existing close and cordial ties between Nepal and China. A press release from the Nepal embassy in Beijing highlighted the comprehensive review of bilateral relations and emphasized the desire to further strengthen mutual understanding and cooperation, particularly in the realms of economy, trade, and people-to-people exchanges.
This milestone follows Chinese President Xi Jinping's recent talks with Prime Minister Prachanda during the Asian Games held in Hangzhou, China. Prime Minister Prachanda's visit to China marks a significant diplomatic step, as he had previously distanced himself from the pro-China Communist Party of Nepal (Unified Marxist-Leninist) led by KP Oli after assuming office in December the previous year. This visit to China follows his visits to India and the United States.
The 12 agreements signed between the two nations include:
MoU for Cooperation between The National Planning Commission of Nepal and China's National Development and Reform Commission.
MoU on enhancing digital economy cooperation.
MoU related to cooperation on green and low-carbon development.
MoU on cooperation in the field of agriculture, livestock, and fisheries.
MoU on the establishment of a Joint Technical Working Group for the review and modification of the Nepal-China trade and payment agreement.
Protocol of phytosanitary requirements for the export of plant-derived medicinal materials for Chinese medicine from Nepal to China.
MoUs on the Hilsa-Simkot Road Project.
MoUs on the Nepal-China Power Grid Interconnection Project (Chilime-Kerung).
Cooperation in the fields of science, technology, and innovation.
Cooperation in the field of Human Resources Development.
Additionally, Prime Minister Prachanda had the opportunity to meet with Zhao Leji, Chairman of the National People's Congress, during which they discussed expanding the historical ties between Nepal and China and enhancing high-level exchanges.
Prime Minister Prachanda's visit to China follows his attendance at the 78th General Assembly of the United Nations in New York, where he addressed global leaders on various pressing issues. This visit underscores the commitment of both nations to strengthen their relationship and collaborate on mutual interests, fostering an enduring friendship between Nepal and China.
Sources By Agencies