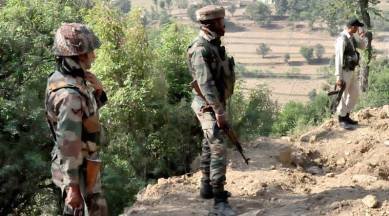 In yet another unfortunate incident targeting non-locals, three migrant workers were shot and injured in a terrorist attack in the southern region of Shopian, Jammu and Kashmir. The incident has sparked concerns over the safety and security of migrant workers in the area.
The victims of the attack have been identified as Anwal Thoker, Heeralal, and Pantoo. They were immediately rushed to the nearby Shopian hospital for initial treatment before being transferred to Srinagar for further medical care. Their current condition remains unknown.
Following the incident, security forces swiftly cordoned off the area as a search operation was initiated to track down the attackers responsible for this act of violence. The local authorities, along with the police, are working diligently to apprehend the culprits and bring them to justice.
This incident adds to the growing list of attacks on non-local workers in the region, raising concerns about their safety and well-being. The authorities are taking the situation seriously and are committed to ensuring the protection of all individuals residing in Jammu and Kashmir.
The state government has condemned the attack, expressing deep sorrow over the incident and assuring that every effort will be made to provide necessary medical assistance to the injured workers. They have also emphasized the need to strengthen security measures to prevent such incidents in the future.
Terrorist attacks targeting innocent civilians, especially migrant workers, are a grave concern and a threat to the peace and stability of the region. It is essential for the authorities to work together to identify and neutralize any groups or individuals involved in these acts of violence.
The safety and security of all individuals, regardless of their origin or background, must be a top priority. It is crucial to foster an environment of harmony and inclusivity, ensuring that everyone feels protected and can contribute to the progress and development of Jammu and Kashmir without fear of violence or intimidation.
As investigations into this incident continue, the authorities remain vigilant in their efforts to maintain peace and security in the region, while providing support to the injured workers and their families during this difficult time.
Sources By Agencies