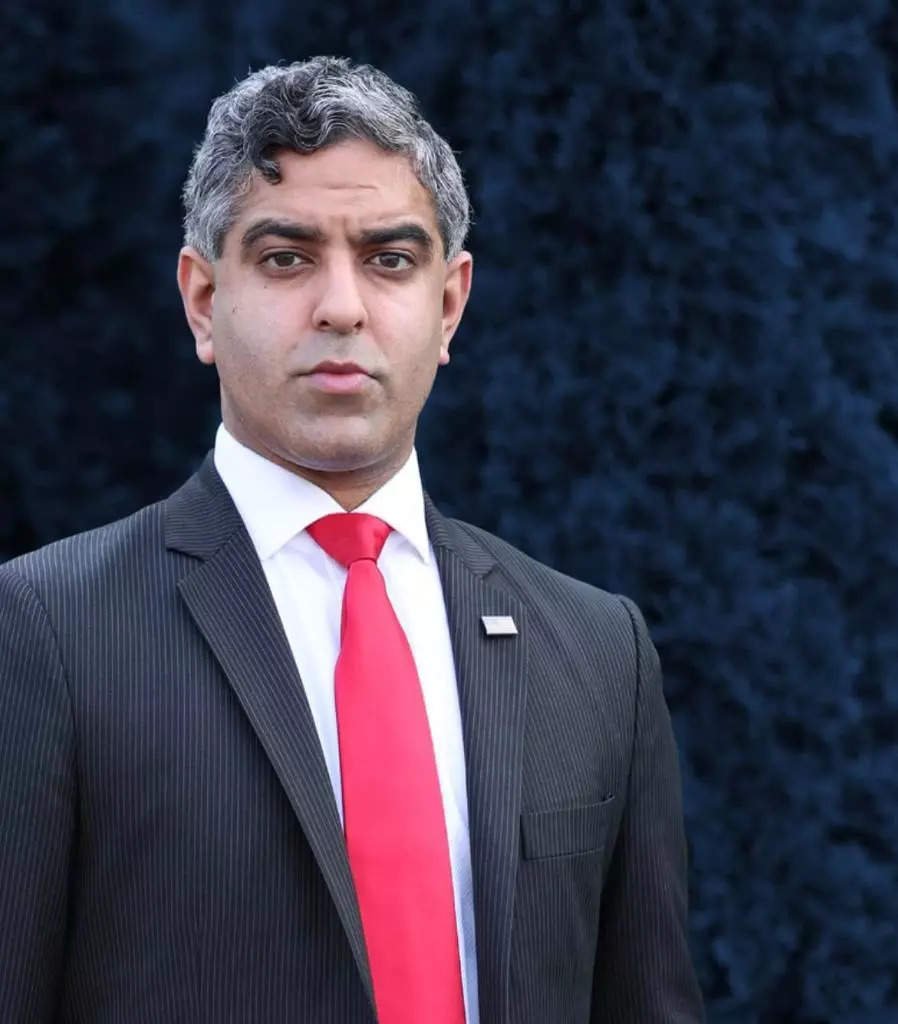 Hirsh Vardhan Singh, an Indian-American engineer, has thrown his hat into the ring for the 2024 US Presidential race, becoming the third person of Indian descent to join the Republican field. In a 3-minute video message shared on Twitter, Singh, 38, presented himself as a "lifelong Republican" and a "strong advocate of America First" conservatism. He also emphasized his efforts to restore a conservative wing within the New Jersey Republican Party.
Stating his intentions clearly, Singh announced, "We need strong leadership to reverse the changes that have occurred in the past few years and restore American values. That is why I have decided to seek the Republican Party's nomination for the 2024 election for the office of President of the United States."
The formal filing of his candidacy with the Federal Election Commission took place on Thursday, as reported by The Hill newspaper. Singh now joins the race alongside former South Carolina Governor Nikki Haley, 51, and millionaire entrepreneur Vivek Ramaswamy, 37, as contenders from the Republican Party.
Singh's entry into the race also puts him in competition with former US President Donald Trump, who is currently leading the pack for the Republican Party's nomination for the 2024 election, despite facing legal challenges.
In his video message, Singh made a distinctive claim, calling himself the "only pureblood candidate" due to his stance on COVID vaccinations, asserting that he "never gave in" to them. He previously participated in Republican primaries for governor of New Jersey in 2017 and 2021, as well as for a House seat in 2018 and Senate in 2020, though he did not secure the Republican Party's nomination in any of these attempts.
During his latest run for governor, Singh positioned himself as a more conservative alternative closely aligned with former President Trump, but ultimately he came in third for the nomination behind eventual candidate Jack Ciattarelli.
Although Singh is considered a long-shot candidate in the crowded field, he is not alone in pursuing the Republican nomination for the presidency. Several other contenders, including former Cranston, Rhode Island, Mayor Steve Laffey, Michigan businessman Perry Johnson, and Texas pastor Ryan Binkley, are also seeking the nomination.
As the 2024 Presidential election approaches, the Republican Party will convene in Milwaukee, Wisconsin, from July 15-18, 2024, for its national convention to formally select the party's next presidential nominee. The race promises to be a highly competitive one, with candidates vying for their party's support to secure a place on the national stage and a chance to lead the United States.
Sources By Agencies