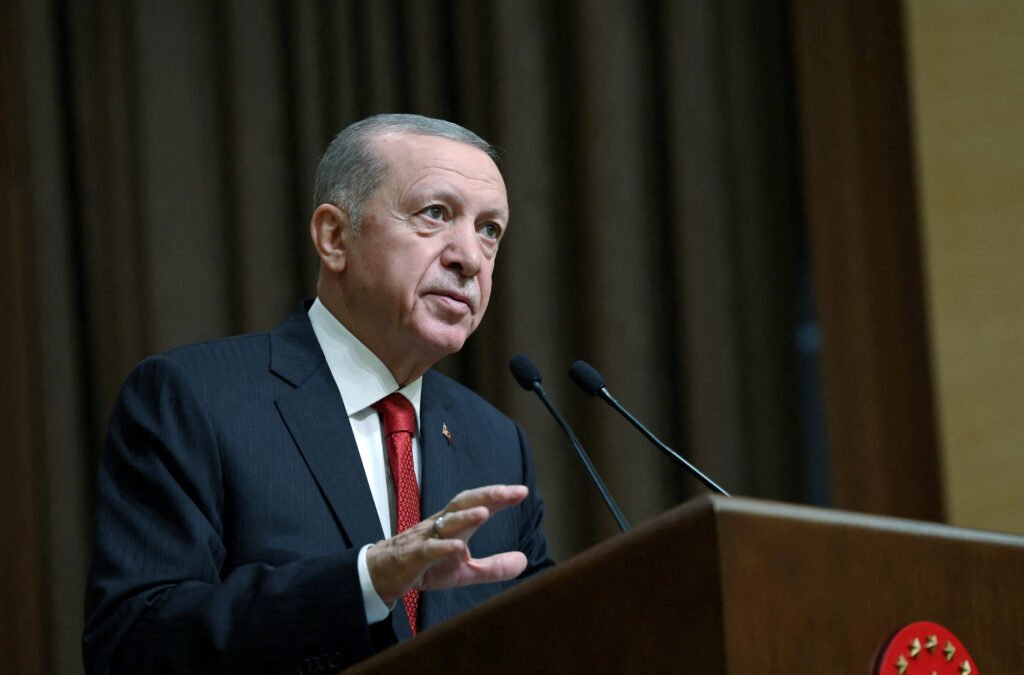 Turkish President Tayyip Erdogan has issued a stark warning, suggesting that Turkey could "part ways" with the European Union (EU) if necessary, in response to a recent European Parliament report that has cast further doubt on the country's long-standing bid to join the EU.
The European Parliament report, adopted earlier this week, declared that Turkey's accession process with the 27-member bloc cannot move forward under the current circumstances. Instead, it called for the EU to explore "a parallel and realistic framework" for its future relationship with Ankara.
Turkey's pursuit of EU membership has spanned over two decades, with accession talks stalling in recent years due to mounting concerns within the EU about human rights violations and the erosion of the rule of law in Turkey.
"The EU is trying to break away from Turkey," President Erdogan told reporters ahead of a scheduled trip to the United States. "We will make our evaluations against these developments, and if necessary, we can part ways with the EU."
Erdogan's comments underscore the growing frustration in Turkey over the perceived lack of progress in its EU membership bid and the increasing distance between Ankara and Brussels.
Turkey's Foreign Ministry had previously criticized the European Parliament report, labeling it as containing "unfounded allegations and prejudices" while accusing it of taking "a shallow and non-visionary" approach to Turkey's relationship with the EU.
The strained relationship between Turkey and the EU has been further exacerbated by various geopolitical tensions and disputes, including disagreements over energy resources in the Eastern Mediterranean and differing positions on regional conflicts.
While Turkey remains an official candidate to join the EU, the road to membership has become increasingly complex and uncertain. Erdogan's recent warning signals the possibility of a significant shift in Turkey's foreign policy and its pursuit of alternative alliances and partnerships if its EU aspirations continue to face obstacles.
As Turkey evaluates its future direction on the international stage, the question of its relationship with the European Union remains a critical and evolving issue, with potential ramifications for both Turkey and the EU.
Sources By Agencies