Dr. Leedhiya Vijayakumar, an Indian child model, is winning hearts through his endearing personality.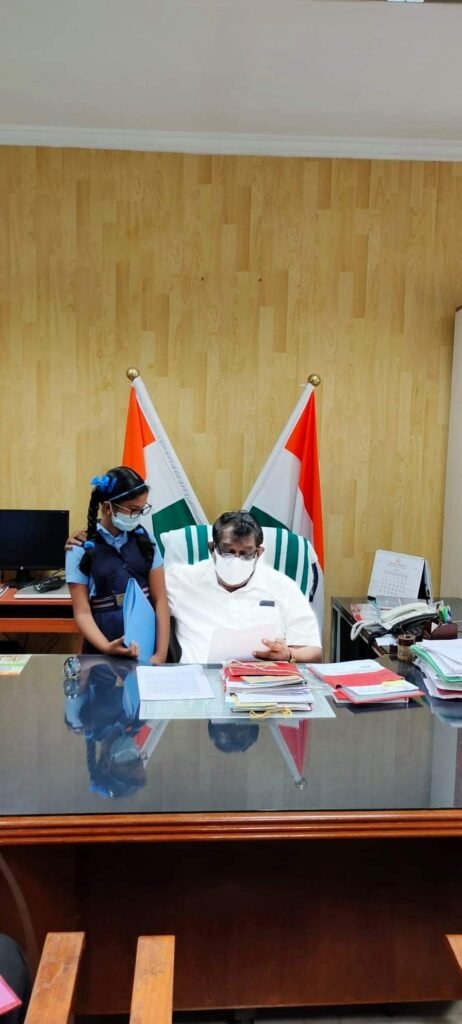 There is no question that you will encounter setbacks when you strive to achieve what you want most. Dr. LEEDHIYA VIJAYAKUMAR is an excellent example of this. In addition to being a child actor, LEEDHIYA VIJAYAKUMAR is also an influencer.
The 9 year old Leedhiya, with the help of her 11 year old sister, learns the skills her father's children have. In conjunction with this, she also learns how to compete at Poonthura St Philomena's Girls' High School and in the 4th standard. And succeeded. In addition, many awards have been given to this diminutive genius. Among the awards received were the National Book of Records, India Book of Records, India Book of World Records, as well as the Junior Doctorate Award. The aspiring beauty who dreams of filming and modelling has already appeared in movies, serials, and short films. Despite all this, LEEDHIYA has been selected as the LP School Leader of the Year for the past three years. The help and support of her father, mother, sister, father's friends and teachers helped me to get here.
LEEDHIYA has achieved around 50+ Awards, among which few of them are listed below
NATIONAL BOOK OF RECORD
Aspirant Achiever's Book of Records BEST KID MODEL OF THE YEAR
Fire boxX icon Award BEST YONG ACHIEVER
Magic Book of Record DOCTORATE AWARD Dr. LEEDHIYA VIJAYAKUMAR
Leedhiya is eternally dedicated to her work. She just wants to work a lot, have different versatile experiences to groom himself. Leedhiya says: Working for herself is a passion which she'd want to continue forever, irrespective of whether he is being a part of any movie, web-series, or serials.
Get Connected with her to Know More About Her Journey:- Instagram: – https://www.instagram.com/littleleevas/