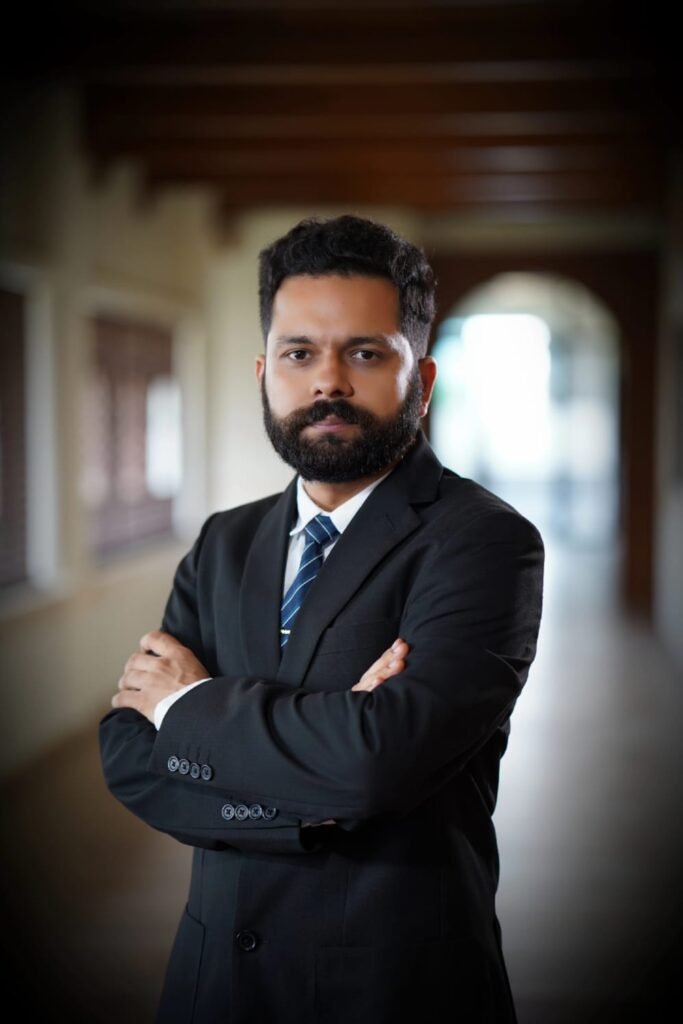 Renowned 3rd Generation Ayurveda Physician Makes Waves in Global Healthcare
25th July 2023, Anand – Dr. Dhanwantarikumar Harinath Jha, a name synonymous with Ayurveda, has been revolutionizing the field of alternative medicine with his deep-rooted knowledge and expertise. As a 3rd Generation Ayurveda Physician, he has dedicated his life to understanding the intricacies of both modern medicine and traditional Ayurveda, creating a harmonious blend that has transformed the lives of countless patients worldwide.
Dr. Dhanwantari Jha's journey into the world of healing began with a solid foundation in conventional medicine. He completed his MBBS (Bachelor of Medicine and Bachelor of Surgery) – a rigorous 5.5-year course – which equipped him with a comprehensive understanding of modern medical practices. However, he was drawn to his family's legacy of Ayurveda and chose to pursue further studies in this ancient healing system.
To deepen his knowledge, Dr. Dhanwantari Jha undertook a second graduation in Ayurvedic Medicine, earning a BAMS (Bachelor of Ayurvedic Medicine and Surgery) from the prestigious Gujarat Ayurved University. Undeterred by the complexities of mastering two medical systems, he went on to pursue a Masters's degree in the specialized field of Kayachikitsa, with a remarkable distinction, from MPMSU (Madhyapradesh Medical Science University).
While his academic qualifications alone are impressive, it is his commitment to sharing the wisdom of Ayurveda globally that truly sets him apart. Dr. Dhanwantari Jha has not only traveled to Europe and China to teach Ayurveda but has also consulted with patients in these regions, providing them with the benefits of this holistic approach to healthcare.
Over the years, Dr. Dhanwantari Jha has inspired more than 550 students across the globe, mentoring them in the fundamentals of Ayurveda. His guidance has empowered these students to incorporate Ayurvedic principles into their lives and practices, fostering a ripple effect of wellbeing and healing throughout the world.
To establish Ayurveda centers in Corsica, France, and Huizhou, China, speaks volumes about his dedication to making Ayurvedic treatments and studies accessible to a wider audience. These centers have become beacons of holistic health, attracting individuals seeking natural remedies and authentic Ayurvedic practices.
Through his initiative "Ayurved Nidhi" (The Treasure of Ayurveda), (www.ayurvednidhi.com) Dr. Dhanwantari Jha has taken the teachings of Ayurveda beyond borders. Offering online and offline courses, he has enabled common people to learn the basics of Ayurveda and participate in masterclasses that delve into the management of various disorders through Ayurvedic principles. Patients have immensely benefited from these masterclasses, experiencing the power of Ayurveda in tackling their health challenges.
Dr. Dhanwantari Jha's expertise in Ayurvedic treatment extends across a wide range of diseases and conditions, including metabolic syndrome, diabetes, high blood pressure, thyroid disorders, autoimmune diseases, psychiatric disorders, asthma, allergies, skin disorders, headaches, migraines, hair issues, gastrointestinal disorders, depression, anxiety, and stress, among others. His success stories are a testament to the potency of Ayurveda in promoting overall wellness and healing.
At Sushrut Sanjeevani Hospital and Panchkarma Center in Anand, Gujarat, Dr. Dhanwantari Jha along with his wife Dr. Nidhi Jha who is also BAMS & MD in Panchkarma, has established a center of excellence where patients can avail themselves of a full range of Ayurvedic treatments, complemented by various Panchkarma therapies. With the guidance of Postgraduate and PhD Ayurveda doctors, the facility offers personalized care and a holistic approach to health.
Dr. Dhanwantari Jha's unwavering commitment to Ayurveda has rekindled interest in this ancient healing system and sparked hope among those seeking alternative paths to wellness. His expertise has bridged the gap between traditional wisdom and modern healthcare, creating a world where the best of both worlds come together for the benefit of humanity.
It is our honor to highlight the incredible contributions of Dr. Dhanwantari Jha to the field of Ayurveda. His dedication, knowledge, and compassion have transformed lives and are paving the way for a healthier and more harmonious world.