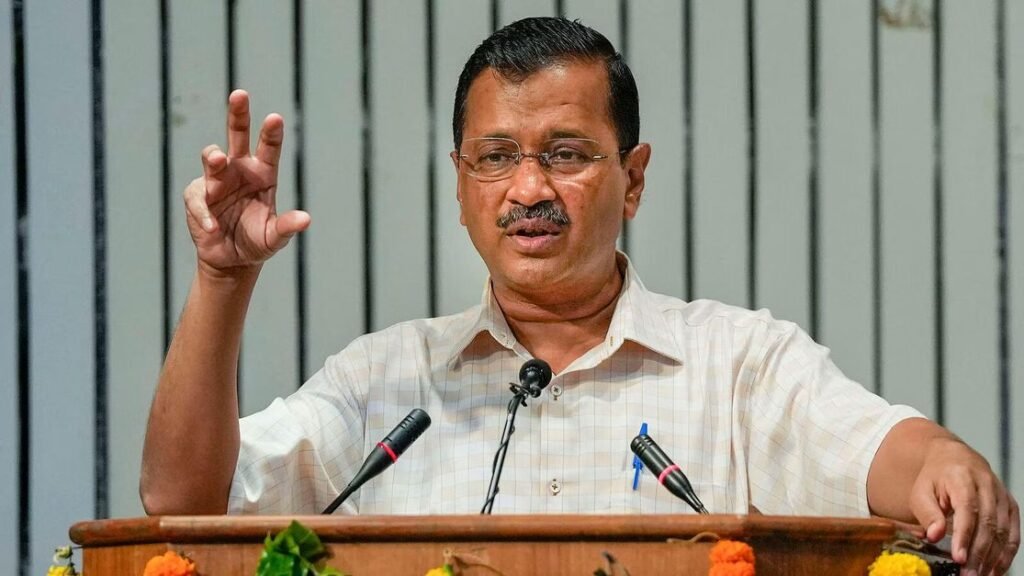 In response to the recent communal violence in Haryana's Nuh district, Delhi Chief Minister Arvind Kejriwal expressed deep concern and called for peace and unity among the people of the state. The violence has claimed the lives of five individuals and left several others injured, sparking worry and tension in the region.
Four people, including two home guards, lost their lives during the unrest in Nuh, where mobs attempted to disrupt a Vishva Hindu Parishad procession. In addition, a naib imam was tragically killed at a mosque in Gurugram, further escalating the situation.
Taking to Twitter to address the critical issue, Arvind Kejriwal conveyed his distress over the communal violence in Haryana's Nuh (also known as Mewat). He drew attention to the fact that similar incidents in other regions, such as Manipur in the Northeast, are not positive signs for the country.
With a heartfelt appeal to the public in Haryana, the Delhi Chief Minister urged them to maintain peace and foster mutual brotherhood during this challenging time. He emphasized the importance of unity to counter the forces that promote violence and divisiveness in society.
At present, the situation in Nuh and Gurugram remains tense, and authorities are working diligently to restore calm and maintain law and order. Arvind Kejriwal's call for peace and unity serves as a reminder of the significance of communal harmony and the need to stand united against violence and divisive forces in the country.
As the region grapples with the aftermath of the violence, it is essential for citizens to come together and work towards building a peaceful and inclusive society, where diversity is celebrated, and mutual respect prevails. The appeal for peace resonates not only in Haryana but also across the nation, as it underscores the significance of maintaining harmony and embracing the politics of non-violence.
Sources By Agencies