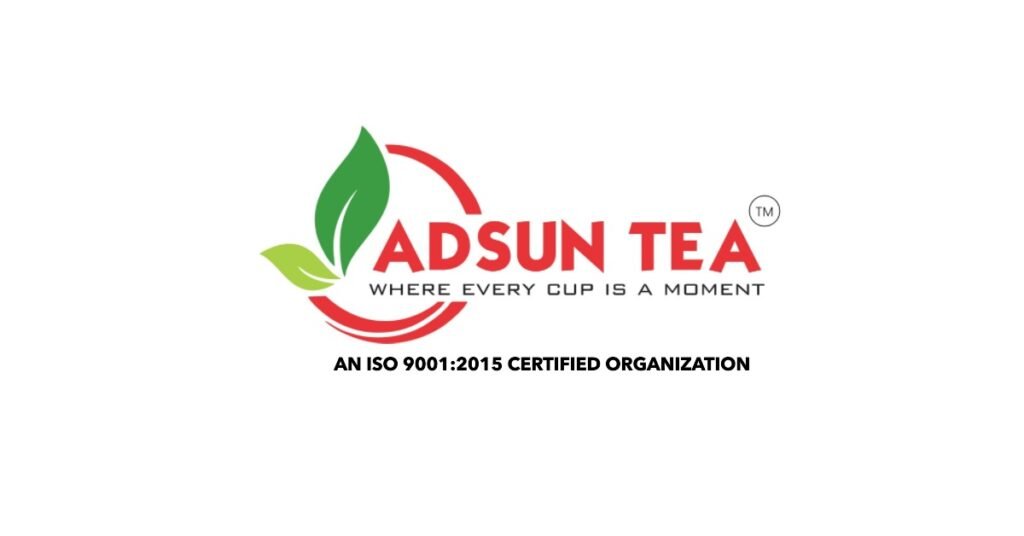 In a relatively short span since its inception in 2020, Adsun Tea, a young and dynamic tea-leaves exporter based in India, has been creating ripples in the global tea market. With an unyielding passion for delivering the finest quality tea products, the company has rapidly gained recognition for its dedication to excellence. Adsun Tea's journey began in the lush tea gardens of India, where they meticulously extract premium tea-leaves from selected areas to offer an unparalleled taste experience. Today, the company's reach spans worldwide, supplying top-notch teas to various regions and earning a well-deserved reputation for quality, purity, and customer satisfaction.
Operating under the name Adsun International, Adsun Tea takes immense pride in sourcing tea-leaves from the choicest tea gardens, including Assam Tea Garden, Darjeeling Tea Garden, and Terai. By selecting these prime locations, the company ensures that every cup brewed from its teas is a testament to their commitment to quality. With a team of experts overseeing the entire extraction and packaging process, Adsun Tea utilizes the latest technologies to test the products at various stages, guaranteeing unmatched purity and flavor.
Initially starting as a bulk tea supplier in West Bengal, Adsun Tea quickly expanded its operations across India, including Gujarat, Rajasthan, Maharashtra, and Karnataka. Their unwavering dedication to excellence propelled them to venture beyond India's borders, making a resounding impact on the global stage through their transporting and exporting of tea. Presently, Adsun Tea stands proudly as an India-based tea wholesaler, catering to clients worldwide with an impressive range of teas, including Black Tea, Green Tea, White Tea, and Oolong Tea.
Adsun Tea's success is built upon its in-depth market knowledge, unwavering reliability, and customer-centric approach. With a proven track record of providing excellent services and fostering strong relationships with customers, the company has become the preferred choice for tea enthusiasts, hotels, cafes, and businesses seeking high-quality tea products.
Adsun Tea is also a India's Leading Wholesale Supplier of Assam CTC Tea to Delight Tea Enthusiasts Worldwide. Looking ahead, Adsun Tea remains committed to continually raising the bar in the tea industry. By leveraging their expertise and staying at the forefront of technological advancements, Adsun Tea aims to explore new opportunities, expand its global footprint, and enrich the lives of tea lovers worldwide. The company's dedication to preserving the essence of fine tea culture is unparalleled, as they strive to bring joy, comfort, and satisfaction to every cup of tea brewed with their products.
The success of Adsun Tea can be attributed not only to their commitment to quality but also to their constant innovation and adaptability. As the tea industry evolves and consumer preferences change, Adsun Tea remains agile and quick to respond. They regularly introduce new blends and flavors, incorporating unique ingredients to cater to diverse tastes. This approach has helped them stay ahead of the curve and maintain a loyal customer base.
Furthermore, the company actively engages in sustainable and ethical practices, ensuring that their tea production has a minimal impact on the environment and supports local communities. Adsun Tea partners with farmers and tea growers, providing them with fair prices for their produce and promoting responsible farming techniques.
One of the hallmarks of Adsun Tea is their exceptional customer service. They prioritize the needs of their clients and take great care to address any queries or concerns promptly. This customer-centric approach has earned them rave reviews and loyal patrons, further fueling their growth and expansion.
As the world becomes increasingly health-conscious, Adsun Tea has also tapped into the growing demand for organic and natural products. They offer a range of organic teas that are free from harmful chemicals and pesticides, catering to health-conscious consumers who seek a pure and wholesome tea experience.
The company's presence on various digital platforms and social media has played a crucial role in their success. Through engaging content and interactive campaigns, Adsun Tea has effectively reached a wider audience, establishing a strong brand presence and increasing brand loyalty.
Looking ahead, Adsun Tea is poised to continue its upward trajectory in the global tea market. With their unwavering commitment to quality, customer satisfaction, and sustainability, they are well-positioned to become a dominant player in the industry. As they explore new markets and introduce more innovative products, tea enthusiasts worldwide can expect to be delighted by the exquisite flavors and aromas that Adsun Tea has to offer.